Hobart Scale HTI-7LH4
Hobart Scale HTI-7LH4
Product Code: HTI-7LH4
Availability:In stock
Have a question?
Track operator changes
Ability to require operator login
Product shelf life by days or hours
Video playback on the operator display
Meets federal labeling requirements
Bestseller keys by scale/department
Operator, product, and/or recipe notes
Label graphics visible in supervisor mode
Extensive scale backup in supervisor mode
Onscreen operator manual and tutorial videos
Onscreen alphanumeric keyboard and keypad
Remotely access the scale from your help desk
Swipe between screens for operator ease of use
Flashkeys can be laid out by categories or groups
Intuitive and customizable graphical user interface
UPC, EAN 13, EAN 128 Barcodes, and GS1 DataBar
Search database by description, keyword or PLU number
COOL (country of origin labeling) can be created and modified on the scale
Cassette label loading system provides a fast and efficient change of label stock
The system can estimate the number of additional records that may be added to the scale
Default values for the four types of products; Fixed Weight, By Count, Random Weight, and Fluid Ounces
HTi scale/printer 7" customer display
14"W x 15"D platter
Dual-core processor
1GB DDR3 RAM memory
16GB micro SD for storage
0 lb – 12 lb x 0.005/12 lb – 30 lb x 0.01
100-240v/50-60/1-ph
1.42 amps
170 watts
NTEP
cULus, NSF

 cULus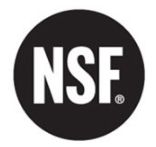 NSF

SINCO Canada`s Online Restaurant Equipment Supply Store
Sinco food equipment with over decade of experience in the food service industry, Sinco.ca is ready to be your reliable source for any restaurant equipment and supplies you need. Sinco Food Equipment Canada's leading online restaurant equipment supply store, with thousands of products available, with simple an easy online store. Our Store and warehouse is located in Waterloo, ON Sinco Food Equipment serves across Canada, with competitive pricing and shipping rates. You can shop by industry i.e bakery shop, pizza shop, butcher shop or you can simply choice your needs by clicking our menus. Sinco Food Equipment provides used restaurant equipment, brand new restaurant equipment and have the restaurant equipment leasing options for your needs.The best place to purcahse online restaurant equipment and restaurant supplies in Canada.